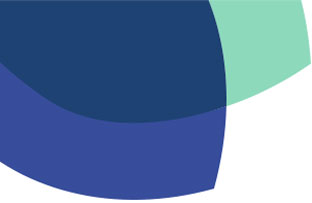 Nurturing Wellness in Pandosy Village
When you visit KLWNA Health and Wellness, you'll be in the hands of a seasoned team.
We offer a range of services and offer clients tailored techniques and taping for a wide range of injuries and chronic pain. We also provide professional advice on exercises, stretches, or equipment that will help speed recovery and manage chronic issues. Our team also is extremely knowledgeable about sports injury recoveries and pre, peri, and postnatal massage therapy techniques for women.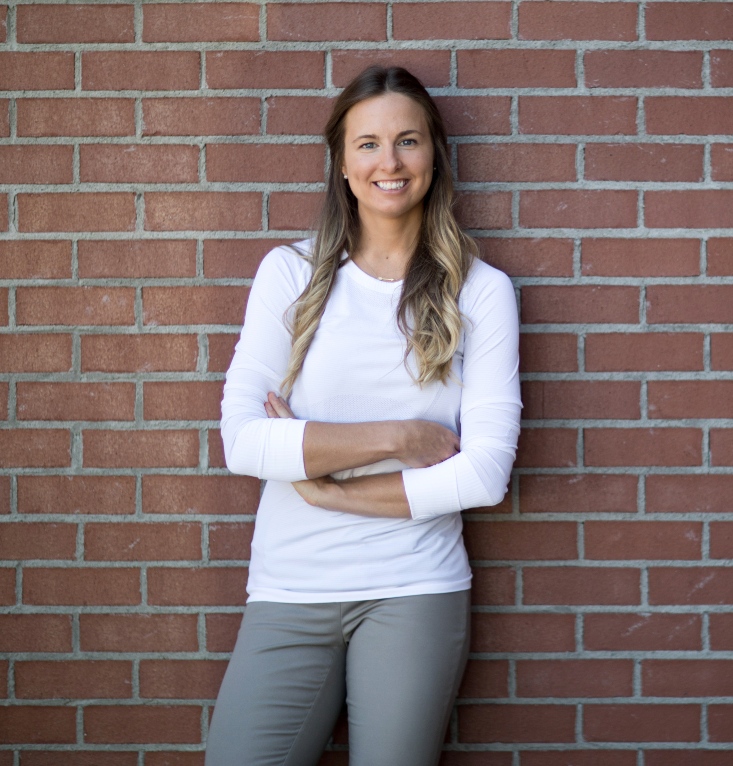 Ashley is very passionate about helping patients get back to whatever they love doing. Her goal is to find balance in their bodies by assessing and treating postural imbalances and faulty movement patterns.
She also is interested in women's health and wellness and has worked with a globally recognized expert in maternity massage, Carole Osborne, to specialize in pre, peri, and postnatal massage. She was also trained in Myofascial Release with John Barnes Myofascial Release. Read more at ashleyskermer.com
Ashley has a bachelor's degree in Physical Education from Vancouver Island University and attended the Okanagan Valley College of Massage Therapy to achieve her RMT designation. She has also completed 500 hours of Yoga Alliance approved training (via Red Door Yoga School) and a comprehensive 85-hour Prenatal Yoga Teacher Training Program, led by Teresa Campbell at Semperviva Yoga.
Ashley loves building communities around health and wellness. Her approach is to educate clients on how techniques can help heal. Her sessions offer a balance of customized, client-specific massage with take-home techniques for a holistic healing experience. When Ashley isn't working with clients, you will find her outdoors with her family.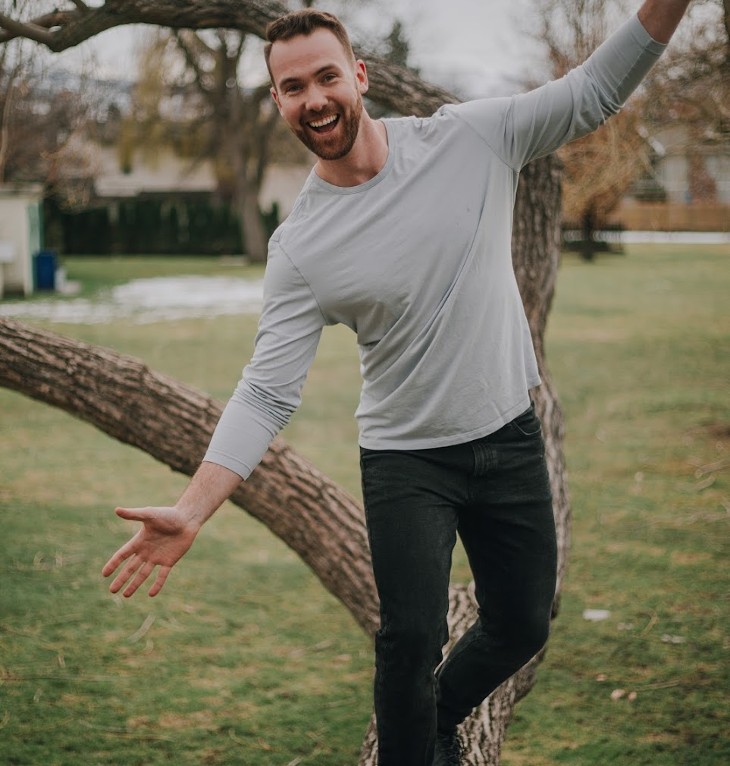 David is passionate about facilitating a patient's healing process using various massage therapy techniques, including functional neurological rehabilitation. As a former National Track and Field Athlete himself, David understands the toll injuries can take on elite athletes and is sensitive to how hard it is for anyone on the road to recovery to deal with setbacks.
David graduated from the Okanagan Valley College of Massage Therapy and is the only therapist in Kelowna trained in Proprioceptive Deep Tendon Reflex® (P-DTR®). This modality is an in-depth look into the lasting effects of traumas and the nervous system's natural tendency to fall into compensation patterns.
He's excited about sharing his deep knowledge of massage therapy with patients and works closely with them to help speed up recovery times, improve range of motion, and build strength and resilience.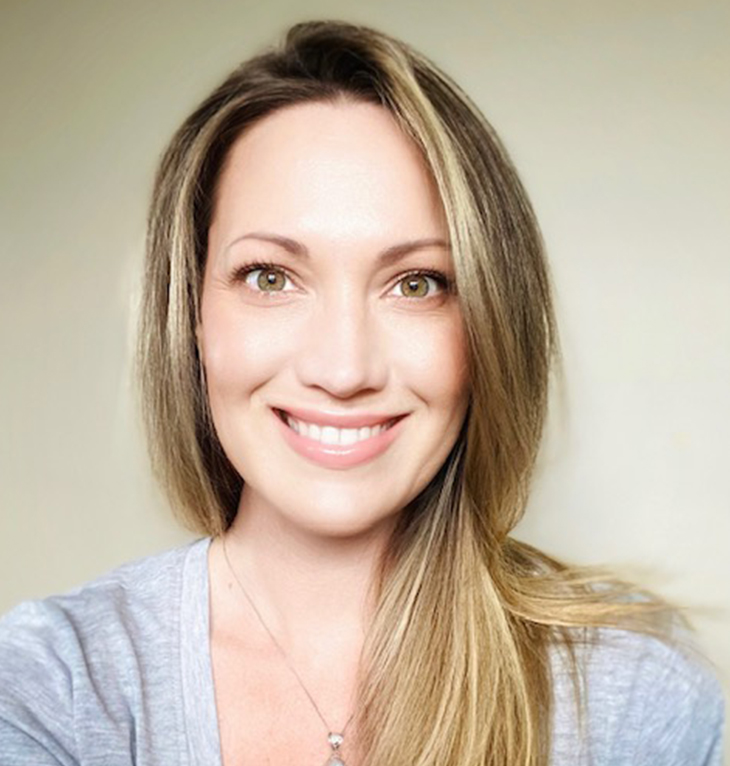 Kayli graduated in 2014 from West Coast College of Massage Therapy in New West, BC. She has treated clients of all ages and various pathologies but works mainly with minor whiplash injuries, insomnia, migraines, stress-related tension and postural imbalances.
With previous schooling in visual arts, Master level Reiki, tuning fork therapy and yoga teaching training, Kayli is passionate about all avenues of wellness. Her approach to massage therapy comes from a place of compassion and offering a wide perspective on how to maintain a healthy body.
"My goal with each person is to establish full body awareness, bring a positive approach to rehabilitation and restore one to their optimal state of wellness."
Kayli's therapeutic style focuses on stress relief, full body integration, education around healthy lifestyle and what you can do to feel empowered in your body. Techniques used include, Traditional Swedish, Trigger Point Release, Myofascial Release and Visceral Manipulation.
Treatments with Kayli are available Monday, Wednesday, Thursday and Friday.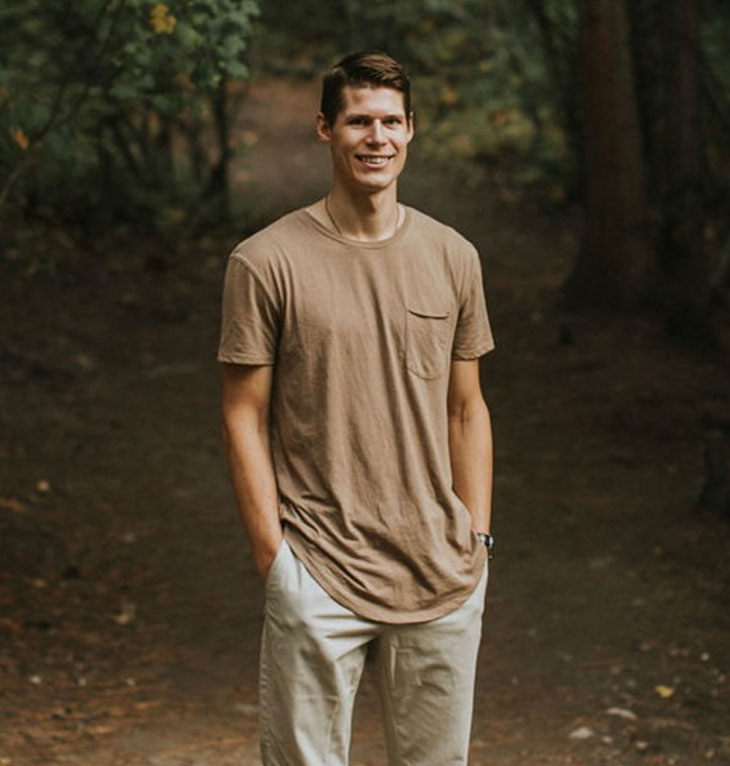 Mitchell was first introduced to massage therapy through his athletic trainer during his time with the Kamloops Blazers. His trainer, who was also trained in massage therapy helped Mitchell work through  his injuries and return to play during his time in the WHL.
After junior hockey, Mitchell pursued one of his passion's for learning about the human body by studying kinesiology at the University of British Columbia. During his time at UBCO his wife had been receiving massage therapy treatments after several car accidents.  After speaking to the RMT and seeing how much knowledge the therapist had about the human body and how much he helped her improve, Mitchell knew he wanted to become a Massage Therapist. He switched out of kinesiology to attend OVCMT.
Through massage therapy, Mitchell's goal is to help guide people through their rehabilitation while helping manage their pain to allow them to live an active lifestyle. In his spare time, you can find him cycling or paddle boarding in the summer and playing hockey in the winter.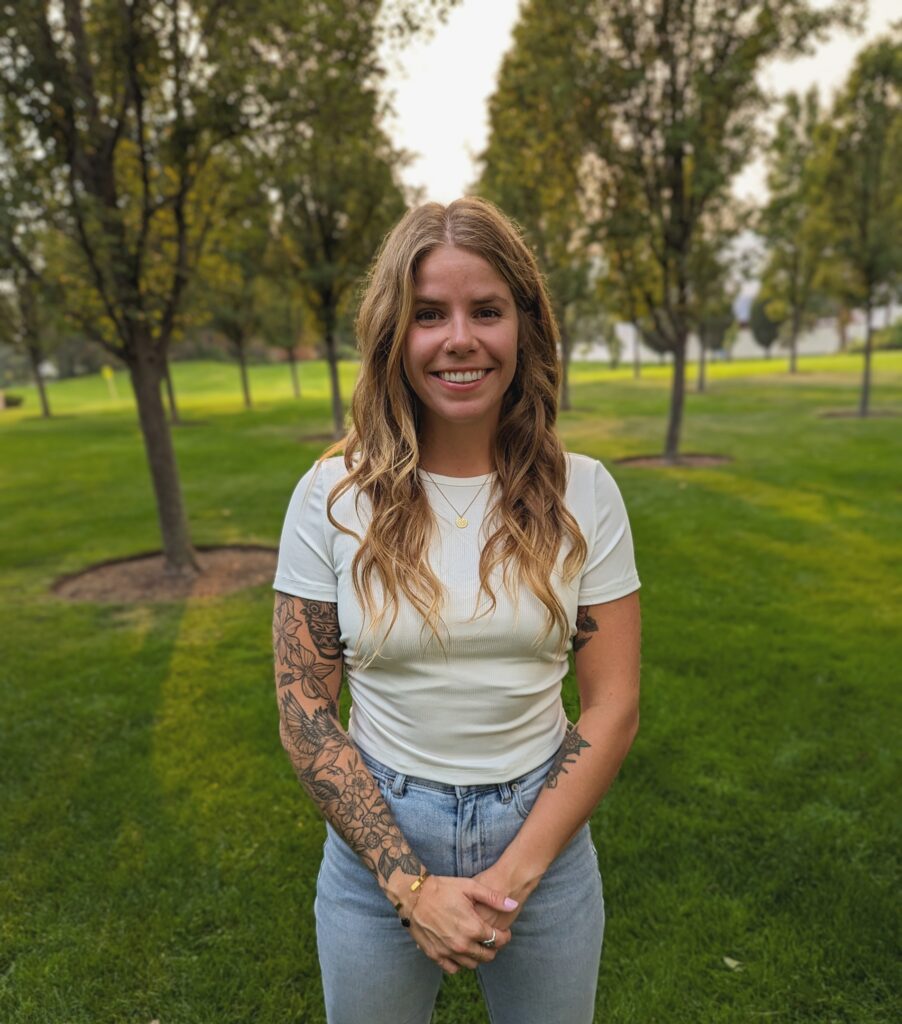 Cat is passionate about helping patients recover from injury, and improve their mobility and general pain reduction. Her goal is to help you return to doing what you love most, and ensure your body feels ready to take on the challenge.
Cat was born and raised in Saskatchewan. She trained in competitive dance for over 10 years, leading to her interest in the human body, functional movement, injuries, and rehabilitation. She graduated with her Bachelor of Science in Kinesiology in 2018 from Minot State University, North Dakota, and later attended First College in Kelowna to achieve her RMT diploma.
Her background in Kinesiology helps her integrate mobility, movement and exercise into your treatment plan to help improve overall wellness. When Cat isn't working, you can find her spending time outside or getting lost in a good book.
She will be completing her BC RMT board exams in Fall 2023. Until then, she will be providing a wellness massage. Appointments are NOT billable to insurance providers.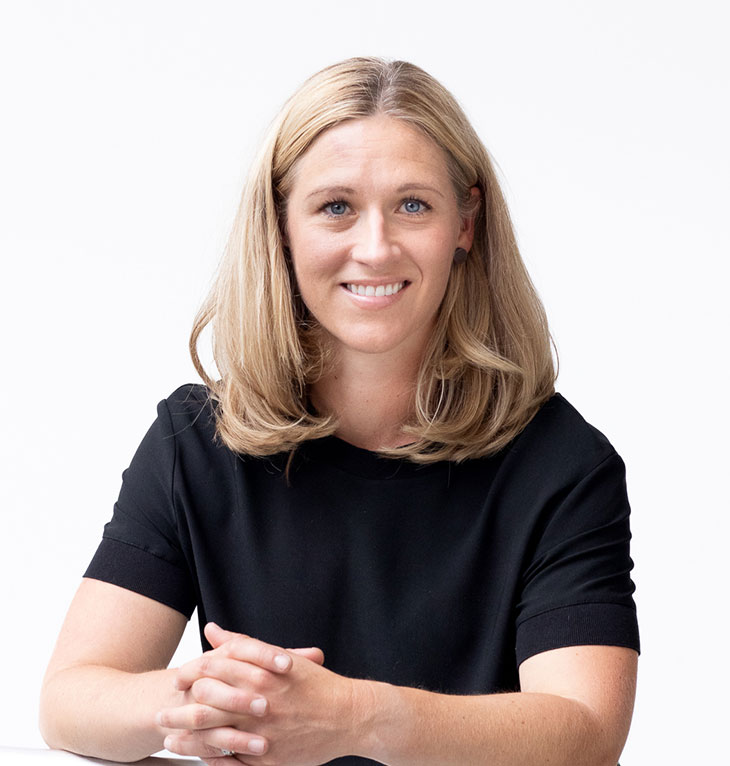 Melissa Dessaulles
It's my goal to educate and help you on your journey to optimal pelvic health using a whole body approach. With 15+ years' experience as a physiotherapist, my mission is to help women and men adopt a proactive approach to their pelvic health so they can feel empowered as they weather the changes that come with aging, pregnancy, child birth, menopause and living a generally active lifestyle.
I am the founder of Mommy Berries, an online platform to educate and support women throughout pregnancy, birth and recovery after baby.
I am also the host of The Pelvic Floor Project Podcast, aimed at providing evidence-based information through conversation with experts in their field.
I'm a lifelong learner and advocate for collaborative health care.
I live in Kelowna with my husband and 2 kids.
I look forward to working with you.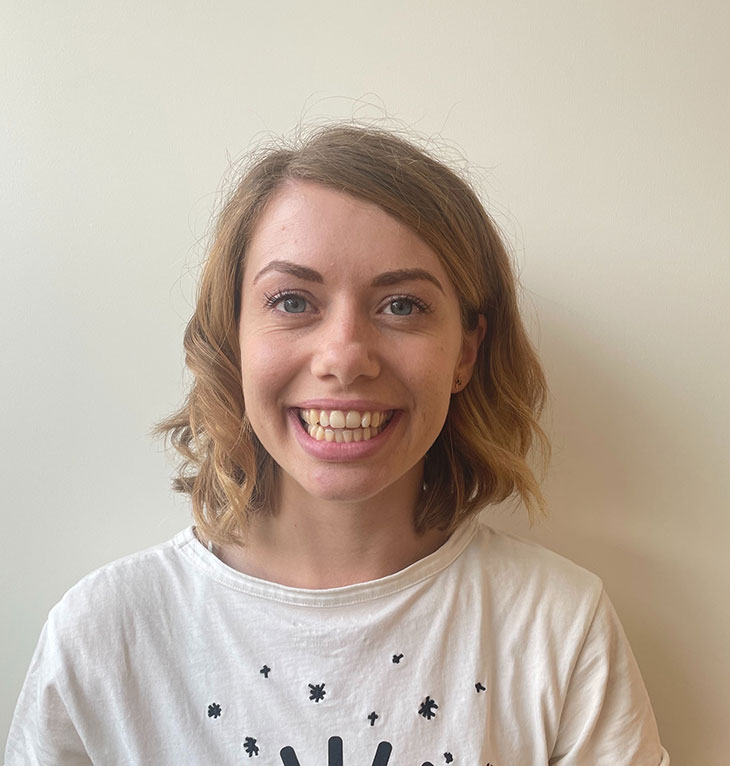 Ali is a passionate advocate for the mind-body connection and uses an active, mindful and trauma-informed approach to help people heal themselves. Motion is lotion and Ali is keen to get you moving in a way that feels safe, comfortable and most importantly - enjoyable! Ali loves to teach her clients how we are all capable of healing and uses her compassionate nature, manual therapy, and education to help people overcome their personal barriers to pelvic health.
She works in partnership with people who have pelvic health concerns such as incontinence, pelvic organ prolapse and pelvic pain, regardless of cause.
Ali enjoys working with a diverse clientele and recognizes there is always more to learn when it comes to inclusivity and accessibility. She welcomes anyone and hopes she can support you to live the life you wish to.
Ali originally trained as a physiotherapist in the United Kingdom, graduating in 2016 from the University of the West of England. She immigrated in 2019, fell in love with the mountains, and is now grateful to call the Okanagan home. Since then, she has completed additional training to provide pelvic health physiotherapy and to teach Pilates.
Outside of physiotherapy, Ali enjoys adventuring in the mountains, deep conversations, and even deeper mugs of tea!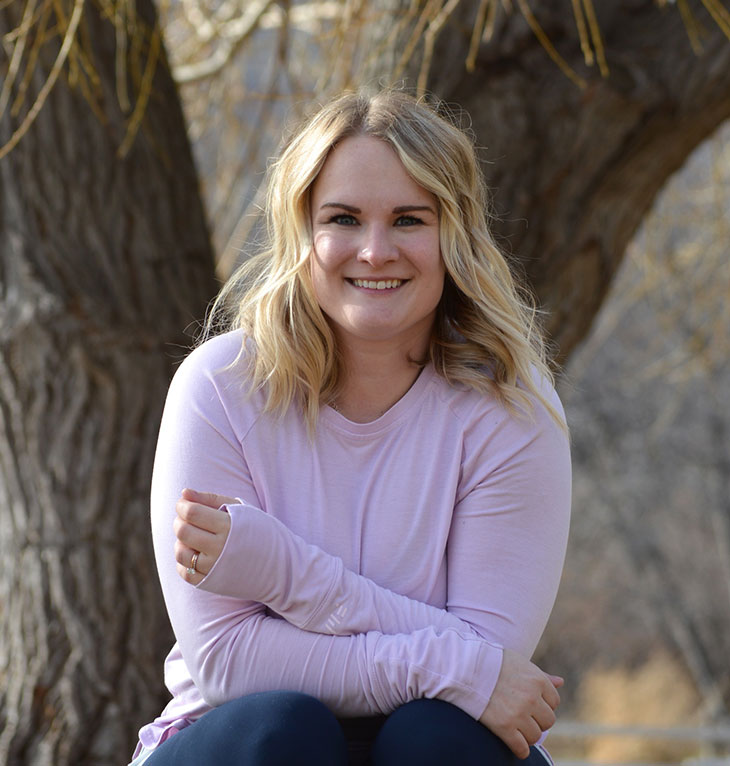 Shelby's focus is to get you back doing what you love. She understands how frustrating injuries can be, and always wants to be apart of the recovery process to see you reach your goals. Her treatment style involves a one-on-one approach to look at the body as a whole and address underlying causes. She uses a combination of manual therapy, IMS, rehabilitative exercises and education during treatment. Shelby is very passionate about her job and wants to come up with the best individualized plan to get you back moving!
Shelby grew up on the Sunshine Coas, where she spent most of her free time playing volleyball and dancing in a pre-professional program. She completed her Bachelor's of Kinesiology at UBC, and during that time she was the head athletic trainer for the UBC Men's Volleyball Team and UBC Women's Basketball Team. In addition, she trained rugby, senior A lacrosse, and U-13 provincial soccer teams.
Continuing her education at UBC, Shelby obtained a Master's degree in Physical Therapy in 2016. To expand her knowledge of different treatment styles, she has taken courses in functional dry needling (IMS), anatomical acupuncture, manual therapy, kinesio-taping, exercise prescription, and vestibular issues such as vertigo. She is a lifelong learner and is always eager to learn new skills. In 2021, Shelby was honoured to receive "Best of Kelowna" (Bronze) for Physiotherapy.
When not in the clinic, you can find Shelby spending time with her husband, her dog, and her new baby girl! They love exploring all the Okanagan has to offer.